Let's work together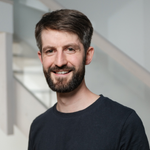 I'm James, a developer and designer based in London, UK. For the last 10 years, I've been working in teams building accessible and performant digital tools and services for businesses, charities, and agencies such as the V&A, Vixen Labs, Dyson, Nespresso, Alpha International, and more…
Professional
Vixen Labs
Head of Technology
Vixen Labs
London, UK
August 2021
Member of the senior leadership team of an agency focused on developing more human and conversational interactions with technology through voice, natural language, and generative AI.

More…
OneSheep
Designer and Developer
OneSheep
Remote
November 2019 – July 2021
Part of a small, remote team of designers and developers helping charities and businesses to implement bespoke digital solutions.

More…
Sparks Studio
Digital Project Manager
Sparks Studio
London, UK
October 2018 – September 2019
Part time role to validate the need for a DPM role, and to support the studio as they implement brand and design work into digital products.

More…

Management for the build and deployment of Christians in Sport from a legacy platform.
Supported the technical discovery, build, and handover of the digital implementation of the rebrand for the FinTech company Iress.
Helped the studio explore and understand the implications of technical implementations and decisions.
The Globe Church
Exploring how custom digital tools and platforms can be used to support local church ministry.

More…

Research, design, build and training for One21, a tool to help church congregations disciple one another.
Rethinking and redeveloping the church website.
Working on data management within a church context, including GDPR compliance and training.
Victoria and Albert Museum
Member of the Digital Media Team responsible for the digital expression of brand and user experience across the museum.

More…
International Fellowship of Evangelical Students
Part of the Global Communications Team, responsible for the development and growth of the online channels.

More…

Designed and implemented an online campaign for World Student Day to display the global location of all participants.
Implemented a multilingual discussion tool to support communication between students connected to the fellowship globally.
Designed and built conference schedule displays across for the World Assembly 2011, pulling in live information from social media.
Education
Voluntary